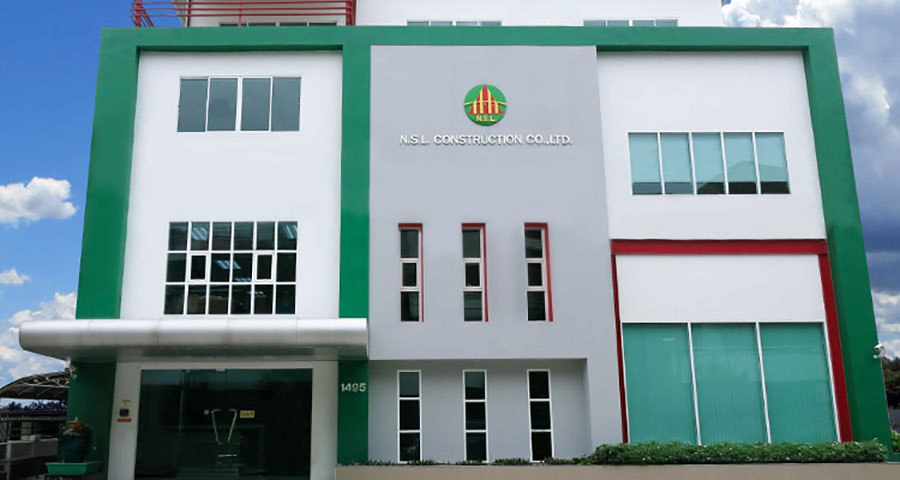 1991
"Best Group Construction & Supply Co., Ltd." was established with capital of 1 million Baht mainly targeting for factory and office construction.
1998
"N. S. L. Construction Co. Ltd." was established aiming to provide higher quality factory building construction to meet new demand of Japanese, American and European Companies to expand their business in Thailand.
2002
Based on the success of the above two companies business, and in order to rationalize management and improve efficiency, "Best Group Construction & Supply Co., Ltd." was integrated into "N. S. L. Construction Co., Ltd." with increased capital of 5 million Baht.
2008
Increased capital to 12 million Baht according to the expansion of the business.
N.S.L. Construction Co., Ltd. has been in the construction business since its establishment in February, 1998.
We have more than 20 years of experience in designing and building factories, warehouses, steel structures and showrooms for the variety of business fields and successfully completed more than 100 projects and satisfied our customers, mostly Japanese and European companies.
Our highly qualified staffs, including the civil & the architectural engineers, the electrical & the mechanical engineers, and the technicians & the workers in various construction related works are the key to our success in our business.
We have been doing our best to satisfy our customers with no project delay, the optimized cost effective design, the high quality works, and the clean & safe working environment – "zero defect" and "zero accident".